Another collection of random stuff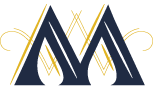 um went home yesterday.  It's weird to have an empty house again (but also nice – not that I didn't enjoy her company, of course, and she's the least imposing house guest ever, but I do like having the place to myself).  Parsnips is not impressed at the sudden lack of knitting needles to play with, but I got a text today telling me that Raji (Mum's cat) has almost forgiven her for being away so long, so at least one feline is happy 🙂
I don't think I ever mentioned here that I finally bit the bullet and archived the earthquake-related entries from my blog for CEISMIC (as several people pointed out to me, my concerns about losing my on-line privacy were a bit silly given that you could figure out who I was with a couple of minutes of Googling).  You can find them in the Christchurch Bloggers collection in UC QuakeStudies.
I also forgot to mention that one of my photographs is going to be published in a magazine! A few of us got interviewed a while back for an article about CEISMIC, and the journalist contacted me later to ask permission to use one of my photos as an example of the sorts of material in the archive.  I'm not sure exactly when it's coming out, but hopefully she'll send our office a copy when it does.