Actually, we haven't quite settled on their names yet, so I can't introduce you, but I can show you photos of the two little additions to our family: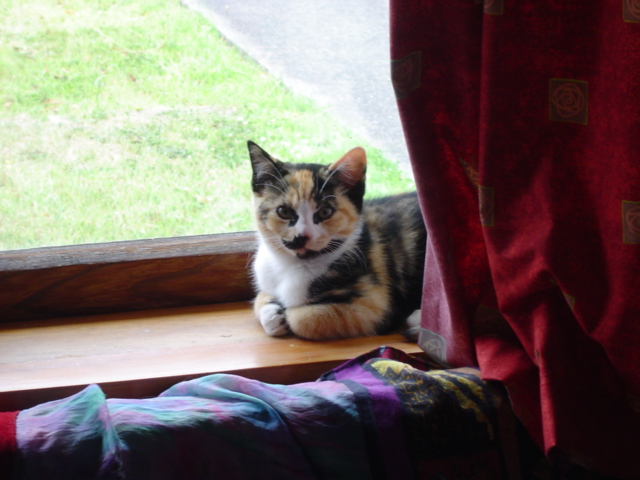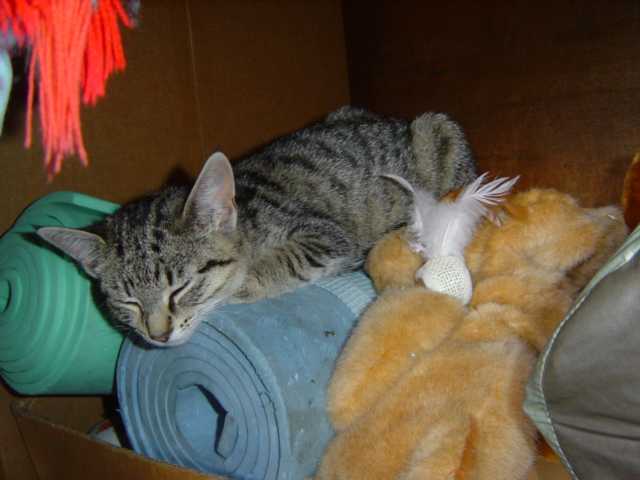 They're both girls (or ex-girls, having had their bits removed a few days ago). They're not littermates, but are young enough that hopefully they'll bond with each other as well as with us. The tabby had been someone's pet briefly, but they decided they didn't want her after all, so handed her in to the SPCA. The tortiseshell was found as a stray.
The tortie is the brave one, immediately dashing out of her cage to explore her new world (and MrPloppy's lunch!). I thought I'd taken loads of photos of her, but when I looked through them almost all are actually of her disappearing out of frame just as the shutter clicked.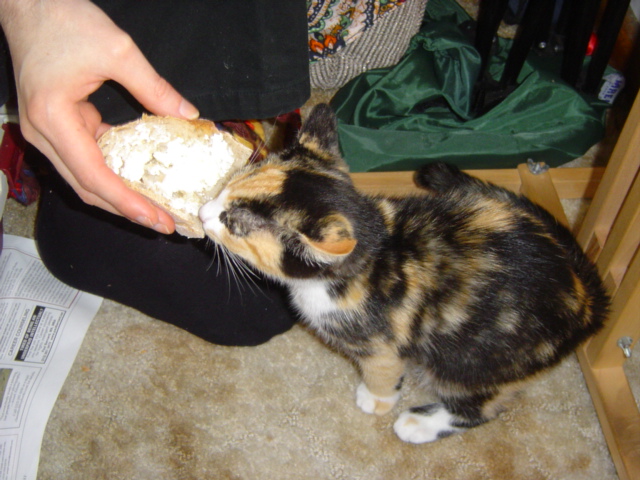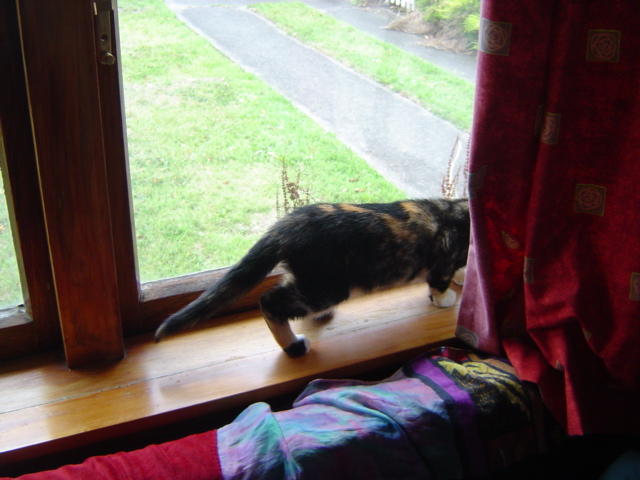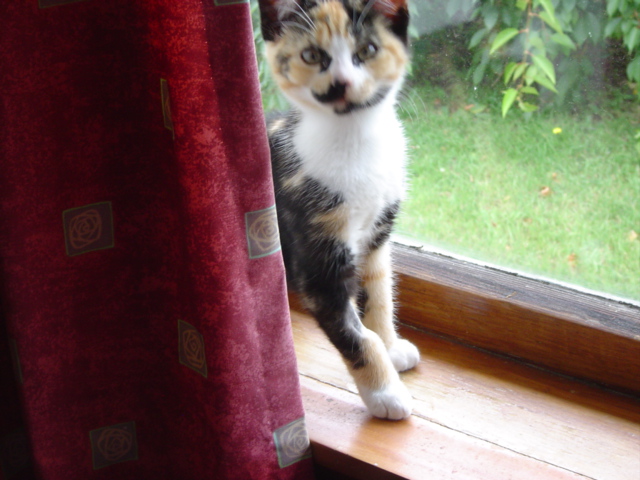 The tabby is shyer (we're actually wondering if her previous family had small children who mishandled her or something), and spent the first couple of hours hiding, eventually falling asleep in the back of our box of camping equipment (which is stored under the desk in their room). But she's gradually getting more confident, and the array of cat toys has even lured her out of hiding a few times.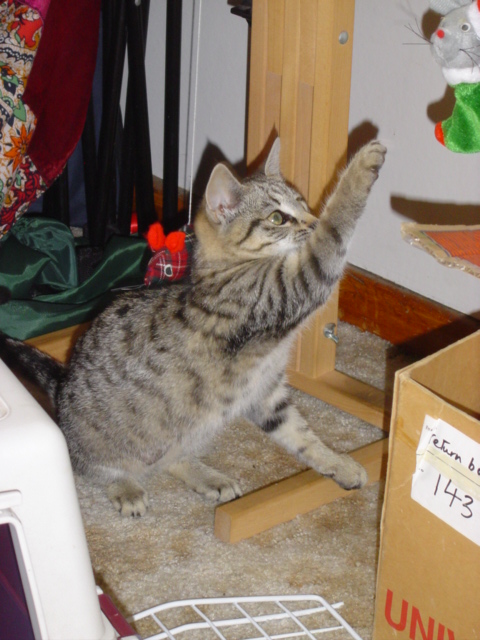 When we first saw her she was busy playing with the paper lining her cage, so I suspect she'll actually be just as playful as the tortie once she gets used to her new home.
Now we just have decide which of the several dozen names we've come up with we're actually going to stick with…